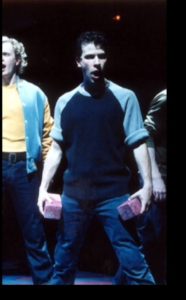 DJ Chausky
"When I came to NY to begin auditioning for a musical theater career, the serious years of training with Marcia Hyland made it all so easy to 'rock and roll!!!' "
His credits include lead roles in international and national touring companies of "West Side Story" and "A Chorus Line", commercials for Dr. Pepper and Burger King, to name a few, and voiceovers for Chipotle. He is currently under contract at Universal Studios in Florida.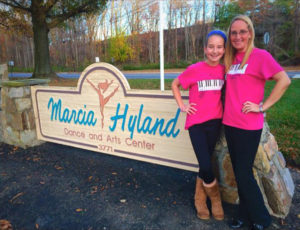 Theresa Nissen
"There is so much to say about the bond between a mother and a daughter! This bond is such a complex relationship, especially in today's world of texting, tweeting and everyday life! Sharing this love of dance with my daughter has developed a bond that is strong and will withstand a lifetime.
The challenging classes at MH give us the opportunity to put our phones away and enjoy our passion for dance. At the age of 7, I enrolled at MH and, of course, wanted the same opportunity for my daughter. We have united in so many ways–from hearing songs that would make great routines, to talking about what we did in our individual classes.
Developing this mother/daughter bond is so important in this hectic world today! The fine training we've both received has brought us together in a way that most don't get to experience, and it is truly a gift that I treasure every day!"
Brandy Norton Eisenmann
"Despite being utterly exhausted (and almost delusional) by the final performance today, I wouldn't trade recital week for anything else. Watching these girls (and boys!) on stage, seeing their hard work pay off, enjoying the thing they are most passionate about is just so special.
And the best part about our dance studio? We're all rooting for each other's kids. We're so happy to see them all do well. Because they're a team. They all succeed when they help and support and encourage one another. I watched these girls cheer one another on and pick each each other up all week. They're some of the best girls I've met. And they have fabulous 'Real Moms of Dance!!'
Cheers to the moms (and dads) of the Marcia Hyland Dance Center!!"

Carolyn Navarra
"I grew up in this place, financed my college education teaching at Marcia Hyland for 10 years and went on to run a TV Station in Florida. It goes without saying it is the best dance instruction in the country, but the other life lessons learned were confidence, dedication, loyalty and working as a team. Thank you Marcia, for helping to build muscle and character! Love you always."


Sherri Dissin Evans
"Stacy and I are so happy we went out of our comfort zone!! Gerry Barney, thank you for an amazing MH dance tonight!!"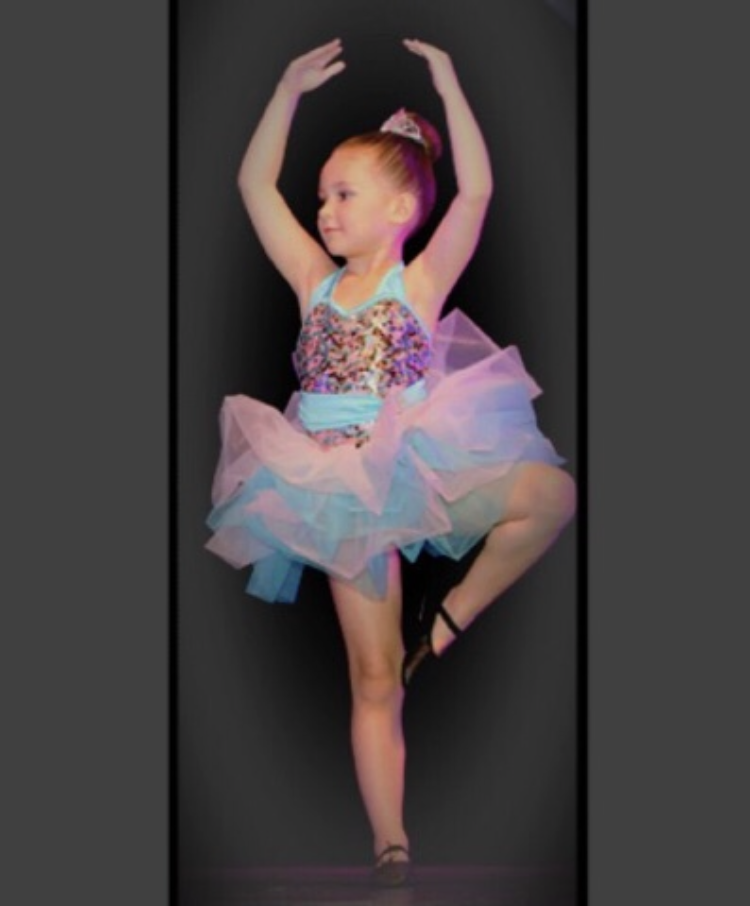 Melinda Mercado
"Sophia Loves your school and all the wonderful teachers who we have had over the years. From mommy and me to just starting her 3rd year this past week. You're the best!"

Julia Gilbert Terrell
"Thank you Marcia Hyland Dance Center, Gerry Barney, Kerri Ryan, and Everyone at the school for always taking great care of our girl! It makes our world complete!! So Proud…"
Christine Smith Schiegel
"Saw the recital last night (Saturday) with my nieces Vivian and Lillyanna dancing, and saw so many other children that my kids go to school with. Truly a spectacular show! Gerry, you look amazing! You haven't changed since my days at Marcia Hyland. My 3 year old cannot wait to be in your dance school. I will be signing her up this fall. She had a blast watching all the dancers and dancing in the aisles. You are amazing! Just wanted to let you know."
Joaquin Wok Suarez
"This is the best dance school around! My family has been going there for over 20 years. My sister, my nieces, and now my own daughters have all gone…"
Peter Venkman
"Five out of Five Stars!! The best dance studio staff, and most genuine! Fantastic prices compared to what other studios charge, and no charge to sign a paper or to register online! The long lists of credits of the staff, and students, are so impressive. Students who receive college dance scholarships either trained by Marcia, or her faculty, is something to take a good look at, and know college scholarships aren't just through sports! Highly recommend!!"
Jennifer Brady
"Very nice place! Great instructors and Gerry is so sweet!!"
Sharon Ann
"We will miss all of you next year!!!! It's been a phenomenal experience for us!! Every year always beautiful! Every year always highest quality!! Every year we sat in those seats and were in awe of all the fabulous dance evolving in front of us!! We are so very proud of each and every dancer and their teachers!!! Dance on!!!!! ****"
Sammanthaa44
"Little late but my girls did so great at the Marcia Hyland dance recital. Watching these two grow up has been one of my biggest blessings and joys in life. They're amazing tiny humans. Unique and perfect in their own way. And I'm so privileged to be their aunt. I danced at this school my whole childhood and it makes mess happy that they love it just as much as I did. I can't wait til Emily's right there with them."
Barbara K. Lamb
"My daughter went there for 11 years. They were marvelous and their annual recitals were beyond fabulous!"
Lisa Saffici
"Thank you, Gerry, for another wonderful year of dance for Tessa & Maia Saffici. They love Marcia Hyland, and seeing you every week. I especially wanted to thank you for being so kind to Maia's godfather, who was ill. Your kindness and compassion are so appreciated-but it's just natural for you to care so much. Thanks again!"
Danielle Lyras
"I'm so sad that the recitals are over. It's honestly my favorite time of year. This year was amazing, and I love it so much. I don't even know where to begin. The dance we worked on has gotten me through this entire year. The choreography has made me strong and helped me realize that I can conquer whatever comes my way. This dance moves me to tears every time I watch it or perform. I loved going to dance class every Thursday and looked forward to it all week. I'm so happy I have my amazing teacher, Miss Kristen, who helped me through the year. Whenever I go through a difficult time, I think of 'Conqueror.' "
Kathi Christianson
"One of the reasons I originally enrolled in your school was because you don't have a registration fee or contracts. Can't understand why other schools charge you for filling out a form paper. Just finished my third year of dance classes, and loved every minute of what I learned! Thank you for being so fair and enjoyable!"
Heidi Dash-Stinson
"It's like Ladies Night Out, taking class with Gerry Barney!!!"
Veronica Lynn Searles
"Tonight I celebrated Women's Day at the MH Dance Center surrounded by some of the hardest working ladies I know. Took 2 classes, tried on my costume for the adult class, and got to see the choreography for another class. Also saw my daughter Talena's Technique class doing an ace job, and had the pleasure sitting in and watching the Marcia Hyland Dance Company rehearse…So much fun all around. These gals and my teachers have a plethora of energy, talent, and good vibes. It's beyond inspiring! Thanks, Gerry and Nicole, for always motivating me; I love being a part of our big ol' dance family. I'm just so proud of everyone!"
Carly Di Rienzo Merger
"Loved your class, Gerry!! What a workout!! Can't wait to do it again next week!!"
Marialisa Nicolette Maggio
"So many wonderful things to say about this studio, but I'll get toooo emotional…So overall, Marcia Hyland has the best staff ever, which is most important! I love you all and will always thank you times a million for everything!"
Jean Soulsby Skoufalos
"I just took my first dance, as a student, since I was 20. It was AWESOME!! Thank you, Gerry Barney."
Francesca Eory
"The place where my girls fell in love with dance. We can't imagine going anywhere else. Love the Marcia Hyland dance staff — they are the best!"

Sam S.
"Their long list of successful and professional accomplishments can't be compared by anyone around here or nationally. They teach you how to dance instead of pretending to know how to dance and own a dance studio…or hire some people that may know a few steps. The most genuine and caring people work here!! They have talent and class unlike most dance studios around!!"
Leslie Schneps Hornstein
"You feel like part of the family as soon as you walk in the door!"
Luke Conte
"I absolutely loved dancing here. It taught me so much and the teachers are amazing. I miss it so much but it was definitely one of the best experiences of my life"
Debbie Smith-Grau
"Loved dancing here as a child, and now I get to enjoy watching my little girl dance here too!!"
Ali Mastrogiacomo
"The teachers are talented, caring, & very dedicated to their students! We love Marcia Hyland!!"
Lindsey Kehoe
"Came across this picture earlier today of students performing in the 2017 recitals. Brings back so many wonderful memories of my years at Marcia Hyland. LOVE that I got to learn from the best all those years ago! I visited recently, and that same warm feeling came over me! So thankful I got to learn from such AMAZING & talented women. They are truly inspirations to me along with all the other teachers! Thank you for the great learning experience Gerry Barney & Nicole Lewandowski!"

Amy Anselmo Ritter
"Best studio. My daughter has been going here since she was 2 years old. Can't recommend it enough!"