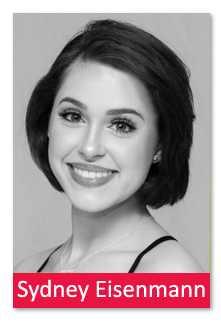 captures the sweet essence of everything taught at the Marcia Hyland Dance Center! Eagerly learning her dance moves since the age of 3, she has become an important member of the MH program, and with her beautiful style, carefully guides her early-grade students.
She credits her teachers for nurturing her love of dance: Gerry Barney, Linda Polvere, Nicole Lewandowski, Kristen Nasuti, Denise DeProspo, Deanna Allen-Martinelli and Tiffany Panarello. In addition to her teaching and dedication to her daily dance classes, Sydney graduated from Rizzieri for Cosmetology.
Sydney offers her little students the opportunity to dance with imagination and heart!