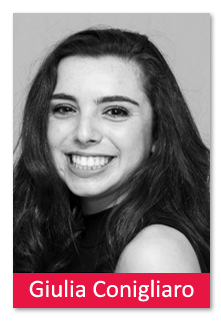 took her first dance steps at the Marcia Hyland Dance Center at the age of 6, and set her goals to continue on to become a member of the Marcia Hyland Dance Company and inspire young dancers as a teacher. Having accomplished these goals, she affectionately admits that her real passion at this point in her life, is not only performing, but nurturing the special talents of each of her young students!
Studying at our Dance Center with Gerry Barney, Linda Polvere, Norma-Jean Frumento, Kristen Nasuti, Nicole Lewandowski and Denise DeProspo, she has learned her craft and polished her skills! She also attends Rider University for Education..
Along with her dynamic personality, Giulia offers such imaginative and creative elements to our youngest students! Her classes are surely a place where youngsters want to further their dreams.