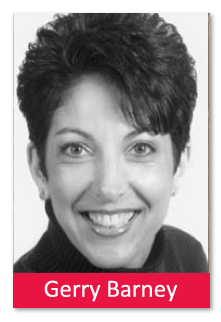 is not only an accomplished performer and member of the Marcia Hyland Dance Company, but is also one of the most popular instructors in our program. Not surprisingly, she is very much in demand as a teacher! Her own training includes study under nationally-acclaimed New York teachers Frank Hatchett, Luigi, Bill Hastings and since the age of seven, with Marcia Hyland.
Aside from her exceptional teaching skills and expanded role as Administrator at the Dance Center, she is an experienced part of the pageant world.  Gerry has often been called upon as Choreographer for the Miss Burlington County Pageant (preliminary to the Miss America Pageant), has had seven years of performances with our Dance Company in the Miss New Jersey Pageant, as well as judging many performing competitions in our area. The most recent of which was the South Jersey Pom Pom Association Competition, where her outstanding talent and professional experience more than qualified her to skillfully judge these aspiring young dance teams and cheerleaders.
Gerry and her husband, Randy, also take great pride in the performing and teaching accomplishments of their daughter, Tiffany, like her talented mom, another dedicated faculty member at the Marcia Hyland Dance Center.